Pride Month is upon us, and thanks to the power of the TV screen, many 'ships have made fans of the shows feel represented.
In honor of Pride Month, we decided to take a look at 27 of our favorite LGBTQ+ 'ships.
Below, you'll find your favorite shows well-represented with some of our favorite 'ships to hit the small screen.
1.
Callie and Arizona – Grey's Anatomy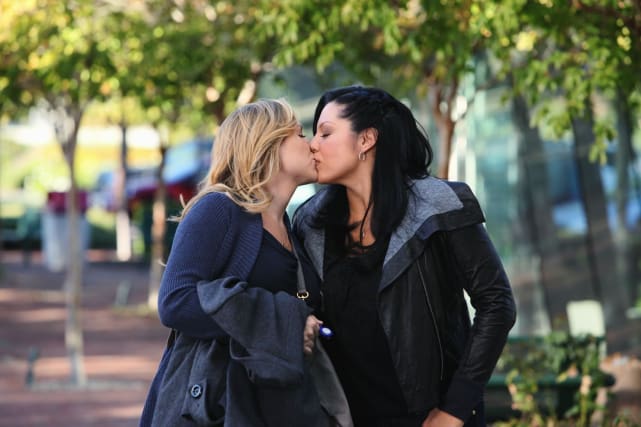 2.
Magnus and Alec – Shadowhunters

I can't even begin to explain just how amazing Malec is. If you haven't heard of them (which is unlikely), let's say they're one of the most epic couples currently on television. Despite Magnus being a warlock and Alec being a Shadowhunter, they refuse to let anything keep them apart. Both characters and their love for each other is breathtaking, and if you haven't heard…they're one of the reasons we need to #SaveShadowhunters.
3.
Nick and Charlie – Heartstopper

Netflix's adaptation of Heartstopper brought a new 'ship into the fold in the form of Nick and Charlie. Their relationship started as a friendship before blossoming into something more. Their bond enthralled viewers, and Netflix rewarded fans with a two-season renewal.
4.
Amy and Karma – Faking It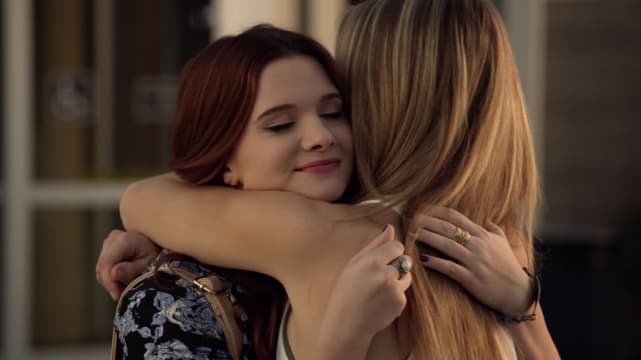 Amy and Karma are one of those relationships that could've had it all if the series had gone on. While Amy realized she was in love with her best friend from the moment they first kissed, Karma still had a lot of figuring it out to do. If we had just a little more time, Karmy may have finally made it work, but unfortunately, the show was canceled before we could see it happen.
5.
Cheryl and Toni – Riverdale

6.
Brittany and Santana – Glee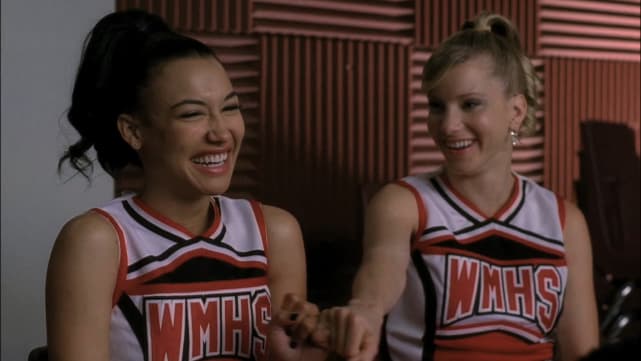 It was quite a ride with these two, but we couldn't have asked for a better ending. Santana always had feelings for Brittany, and while Brittany loved her, it took a few seasons for them to start a relationship finally. It was a long journey, but their double wedding with Kurt and Blaine made it worth the wait!
7.
Cam and Mitchell – Modern Family

Is it even possible not to love these two? Cameron and Mitchell are one of the best parts of Modern Family and bring something extremely special to the show. Their relationship is both hilarious and endearing, and their love for each other knows no bounds. They are a great comedic duo in love, and we couldn't have asked for a better couple than them.
8.
Kat and Adena – The Bold Type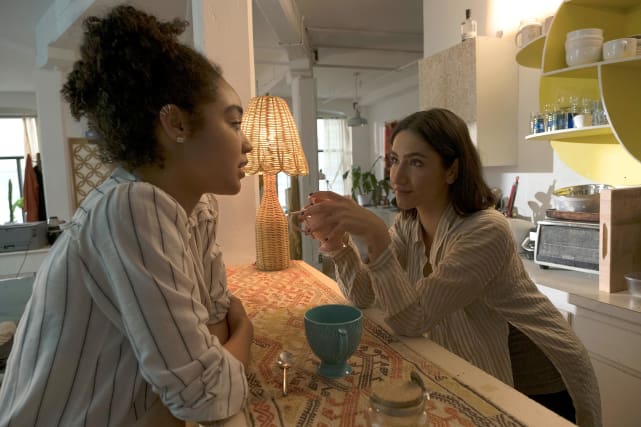 9.
Danny and Ethan – Teen Wolf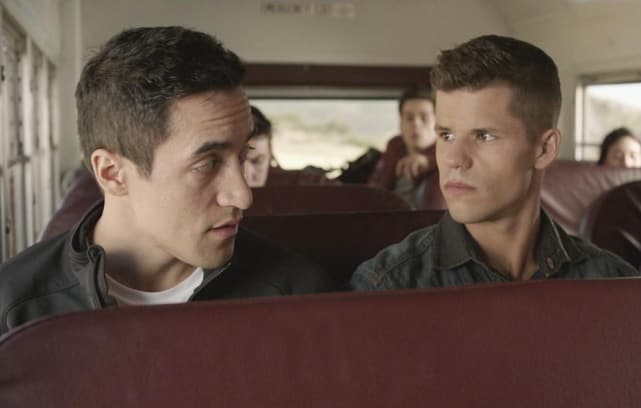 Danny and Ethan would definitely be in the running for Teen Wolf's cutest couple award. Although the relationship started a little tough, with Ethan being a werewolf, it was later revealed that Danny had been aware of his secret for who know's how long. These two were absolutely adorable together, and while they were forced to break up when Ethan left town after the death of his brother, they will always have a special place in each other's hearts.
10.
TK and Carlos – 9-1-1: Lone Star

11.
Brook and Poussey – Orange is the New Black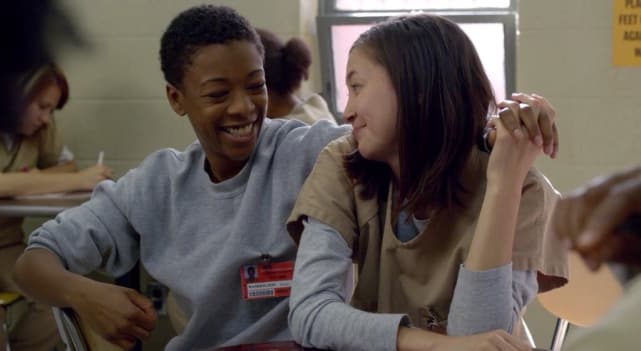 Brook and Poussey were a couple that just deserved better. Poussey was always looking out for Brooke and even saved her life when she overdosed on Benadryl. They always wanted the best for each other, and their relationship was beautiful. Unfortunately, it came to a tragic when Poussey was killed by a police offer in the fourth season. And yes, we're still bitter.
12.
Connor and Oliver – How to Get Away With Murder

Oliver was like a bright spot in Connor's life that slowly melted his cold exterior. Although there are always problems to overcome on a show like HTGAWM, these two continue to persevere. Connor and Oliver are currently engaged, and we can't wait to see what next season has in store for them.
13.
Stamets and Culber – Star Trek: Discovery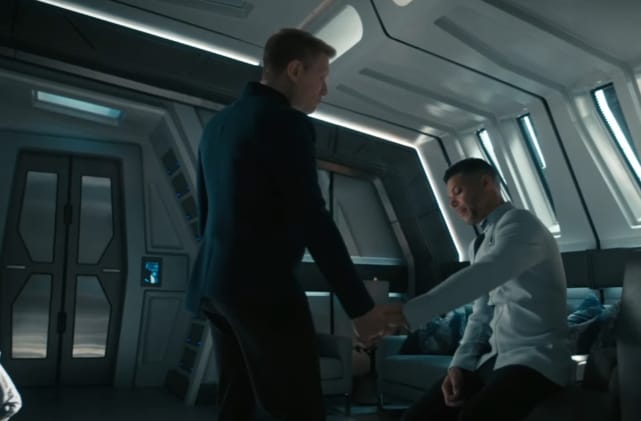 14.
Waverly and Nicole – Wynonna Earp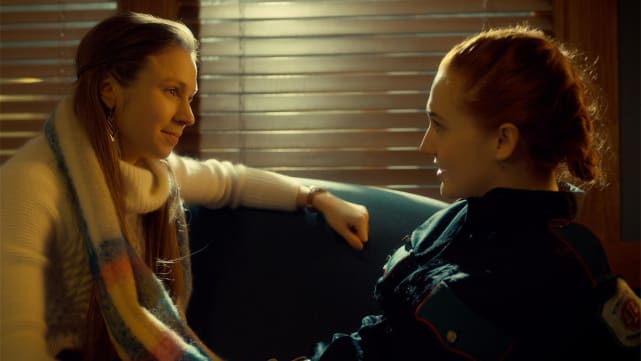 These two are the definition of adorable. They're already the two cutest people in Purgatory, and when you put them together, it's almost too much to handle. Their love for each other is wholesome and pure, and whether they just stub their toe or get attacked by a demon, Nicole and Waverly always look out for each other.
15.
Bess and Addy – Nancy Drew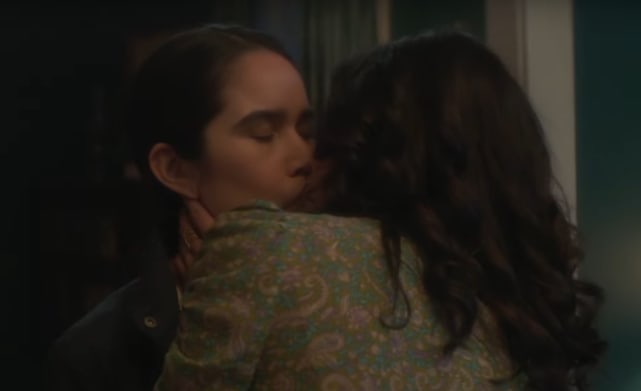 16.
Cosima and Delphine – Orphan Black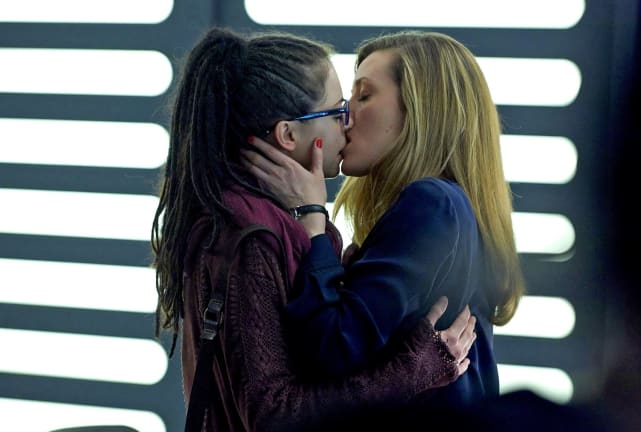 These two were just always meant to be. They matched emotionally and intellectually on every level, and their chemistry was undeniable from the first time they met. There was nothing that Cosima and Delphine's love couldn't conquer, and it's evident that these two will be together forever.
17.
Maya and Carina – Station 19

There were way too many amazing couples in Sense8 to count, but Lito and Hernando were one of the purest relationships we have ever seen. Who could forget when Lito called Hernando over his lost flip-flop? Their love for each other is completely unconditional, and true happiness for them is simply having the other at their side.
19.
Kurt and Blaine – Glee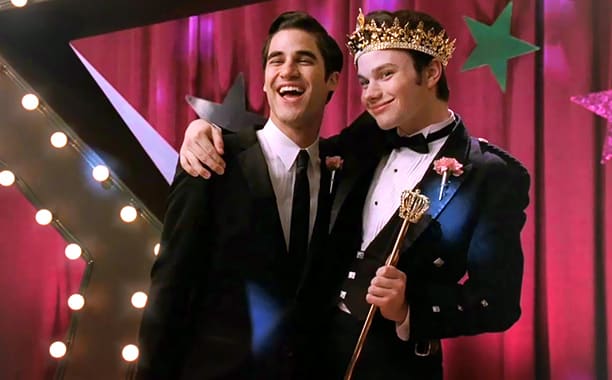 20.
Emily and Alison – Pretty Little Liars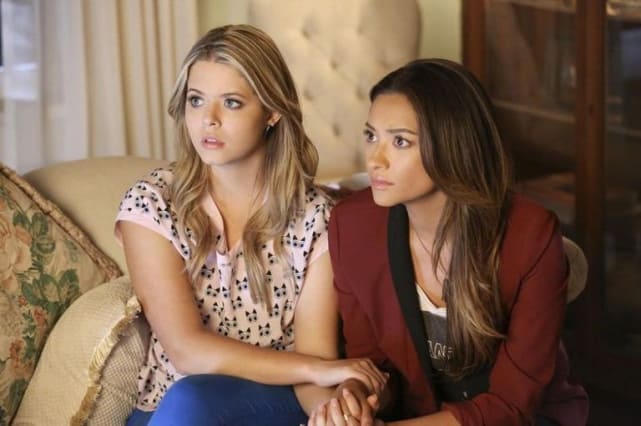 It may have taken a while, but Emison fans finally got the ending they deserved when Pretty Little Liars wrapped its final season. Emily was in love with Ali from the very beginning. After going through quite a good amount of character development, Alison finally became a person who was worthy of Emily's love. The last we saw of them, they were engaged to be married, proving that love truly does conquer all.
21.
Clarke and Lexa – The 100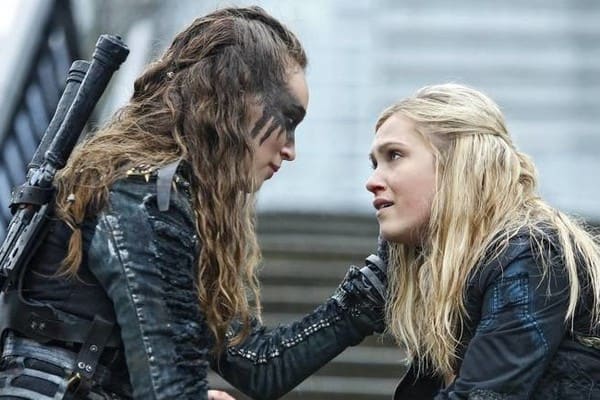 22.
Stef and Lena – The Fosters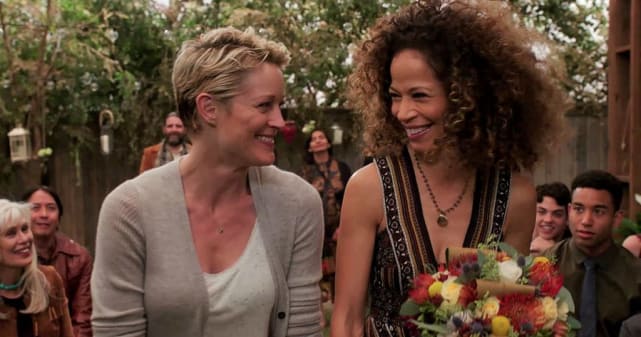 Stef and Lena are just that couple that everyone loves. I mean, how could you not? These two always put their best foot forward and brought nothing but love and compassion to their ever-growing family. Their tenderness with each other and devotion to their kids created the kind of marriage that everyone strives to have.
23.
Alex and Maggie – Supergirl

Alex and Maggie brought Supergirl to a whole other level. Alex's coming out story was beyond touching, and her friendship and eventual relationship with Maggie quickly became one of the series' highlights. Even though Sanvers ended up calling off their engagement because Alex wanted children and Maggie didn't, we'll always be rooting for a reunion between these two soulmates.
24.
Mickey and Ian – Shameless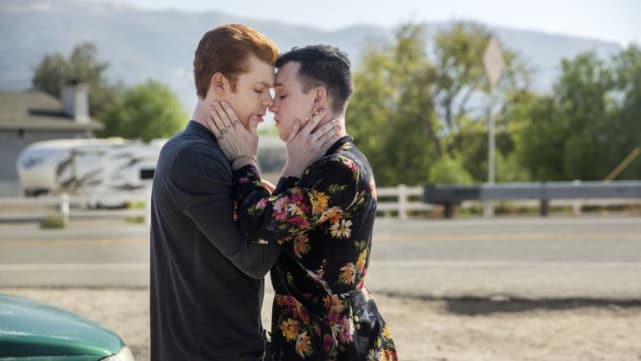 Mickey and Ian started the show as enemies. Neither of them had it easy growing up, and they both had their fair share of difficulties to deal with. It did take a little while, but the two eventually realized their feelings for each other and started a relationship that we'll always hold close to our hearts.
25.
Katherine and Greta – A Million Little Things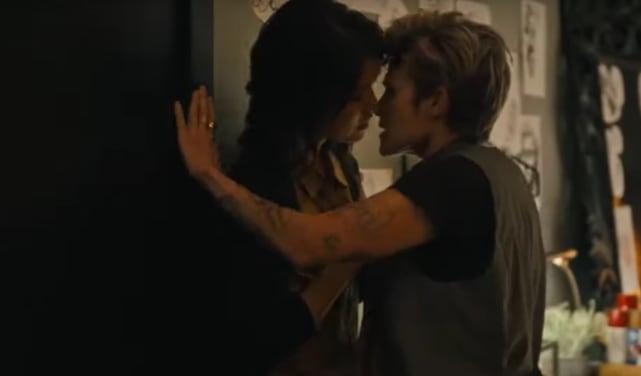 One of the curveballs of as it neared the end was Katherine's late-in-life realization about her sexuality. And after a difficult and rocky marriage with Eddie, it was beautiful to see her fall in love again and find her soulmate in her best friend and the woman who harbored unrequited feelings, Greta. The two learning how to navigate their new family arrangement, friendships, and what their love for each other meant to them made their love story most memorable.
26.
David and Patrick – Schitt's Creek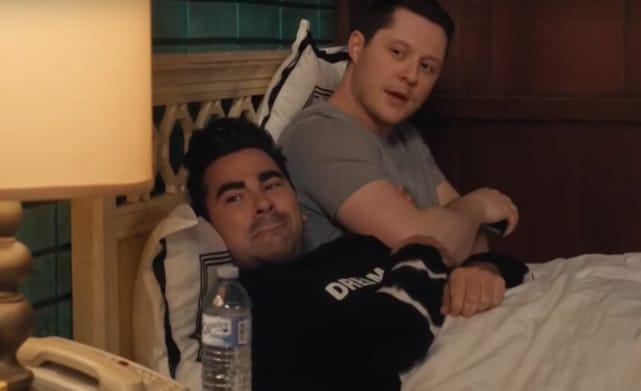 When David was shunned to Schitt's Creek — the town his family bought as a joke — he didn't bank on finding the love of his life. Patrick arrived on Schitt's Creek Season 3, and their chemistry was evident from their first scene. Ultimately, the pair got married, and we hope they lived happily ever after.
27.
Willow and Tara – Buffy the Vampire Slayer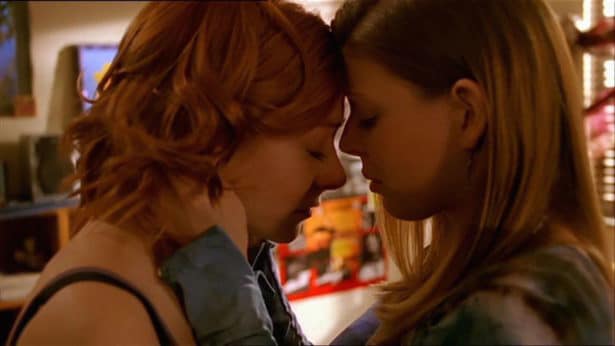 Buffy's Willow and Tara are still a groundbreaking relationship to this very day. They were one of the first w/w relationships on mainstream TV, and the actress' depiction of Willow and Tara's romance was extremely important to a lot of fans. It was impossible not to want happiness for these two, and Tara's death is something that we will never get over.